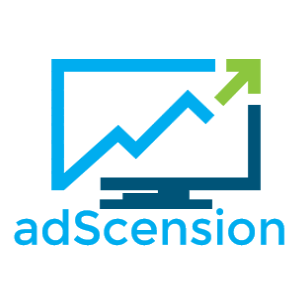 After a period of extensive beta testing, a new adult traffic broker has opened for everyone January 1st 2015. It's a promising program that has all the usual features and them some. Besides displaying regular banners on publisher websites, they also have a traffic trading option.
Now traffic trading is not new, it's something we see on a few other programs – but this time they do traffic trading on pop-unders as well. That is as far as I am aware, a first.
We reached out to adScension and had a chat, they are looking for adult traffic buyers and are willing to offer 25% bonus on any deposits made using the promotion code 'adultmediaguide'.
Because they do not have a coupon code in place, you need to contact support and supply the code: adultmediaguide to get the bonus.
As one of the first brokers, they are also only charging you for unique traffic – so you can actually get more traffic than you pay for as an adult broker. Here is what they had to say when I had a chat with them:
"With adScension, we believe in partnerships – they are fundamental for every business. This is why our automatic bidding system will direct your traffic to the best-performing offers. Because of this we are quite confident that we are able to deliver the results you would expect from us as a media buyer. We also feel that we are able to serve, help and supply both new and experienced media buyers with the guidance and tools required from them to succeed. We like to think of ourselves, as someone that supplies opportunities to media buyers and help them succeed. "
"As a publisher, we have many exciting features. For example our adult traffic exchange program is quite unique on the market, because it's available both for plugged clicks and for popunders. This means – as an example – that if we don't have active paid campaign for your traffic, your popunder is still active and you earn credits which translate in fresh traffic back for your website… and the best part is that as a publisher you can request your payouts to happen on a weekly basis. We provide both payment via PayPal and Paxum". 
We also had a chat about traffic filtering, and the adScension owner has assured me that you get only premium real traffic when you buy with them: "We offer a very extended fake traffic filtering… so when you buy traffic from us you are close to 100% sure that the traffic is real. One of the problems we have experienced in the past, when buying adult traffic from other ad networks is all that fake traffic which require a lot of processing on the server side to be filtered out. So we decided to open our own network to also solve this problem, so we filter the traffic and it works"
There you have it folks, regardless of you being an adult media buyer or an adult publisher, you should check out adScension today. Do not forget to use the coupon 'adultmediaguide' if you buy traffic, it's an extra 25% to you! To apply it, contact their support team – they are standing by to assist you.